CITADEL OF FRONTIER GENTILITY
The historic Artesian Hotel was a Sulphur landmark and tourist destination for travelers and movie stars. The five-story hotel initially opened in 1906 and included furnishings built for the 1904 St. Louis World's Fair. During construction, the builders, J.M. Bayless and C. J. Webster, decided to change the name from the New Windsor to the Artesian after striking a large well on the property.
The Artesian had one of the largest hotel lobbies in the west in that era, complete with marble floors and mosaic tile. Massive columns greeted the thousands of guests who stayed at the hotel during its 56-years history. Early guests of the hotel included Carrie Nation, William Howard Taft, John Wayne, Roy Rogers, and William Murray. The hotel also served as the summer home of Oklahoma's first governor, Charles Haskell.
By the 1940s, the Artesian Bathhouse was in full operation. Tragedy struck in 1962 when the Artesian Hotel burned to the ground after a fire started in the lounge. The Artesian was rebuilt by 1965 as a travel lodge. After falling into foreclosure, the Artesian was purchased by the Chickasaw Nation in 1972, and was the first business owned and operated by the tribe.
Ground was broken in 2010 to rebuild and restore the Artesian Hotel to its former glory. Constructed with great attention to detail, the Artesian Hotel offers 81 luxuriously appointed guest rooms, a full-service spa, a restaurant and lounge, indoor and outdoor pools, and a casino, as well as a bathhouse designed to mimic the hotel's historic spa.
THE ARTESIAN CASINO
23 W. Vinita, Sulphur, OK 580-622-2156
ADA GAMING CENTER
1500 N. Country Club Rd., Ada, OK 580-436-3740
BLACK GOLD CASINO
288 Mulberry Lane, Wilson, OK 580-668-4415
BORDER CASINO
Exit 1 on I-35, Thackerville, OK 580-276-1727
CHISHOLM TRAIL CASINO
7807 N. Hwy 81, Duncan, OK
580-255-1668
CHICKASAW TRAVEL STOP ADA WEST
201 Latta Rd., Ada, OK
580-310-0900
CHICKASAW TRAVEL STOP DAVIS EAST
I-35 and Hwy 7, Davis, OK
580-369-5360
CHICKASAW TRAVEL STOP DAVIS WEST
I-35 and Hwy 7, Davis, OK
580-369-4240
GOLD MOUNTAIN CASINO
1410 Sam Noble Parkway, Ardmore, OK 580-223-3301
GOLDSBY GAMING CENTER
1038 W. Sycamore Rd., Norman, OK 405-329-5447
JET STREAM CASINO
2001 W Airline Rd., Pauls Valley, OK 73075 405-331-2500
MADILL GAMING CENTER
902 S. 1st St., Madill, OK 580-795-7301
MEGASTAR CASINO
4350 S HWY 377, Willis, OK
844-634-2787
NEWCASTLE CASINO
2457 HWY 62 Service Rd., Newcastle, OK 405-387-6013
REMINGTON PARK
1 Remington Place, Oklahoma City, OK 405-424-1000
THE RIVERSTAR CASINO
11801 East 2160 Rd., Pauls Valley, OK 855-748-3778
RIVERWIND CASINO
1544 W. State Hwy 9, Norman, OK 877-787-9637
SALT CREEK CASINO
1600 Hwy 81, Pocasset, OK
405-459-4000
TEXOMA CASINO
1795 Hwy 70 East, Kingston, OK
580-564-6000
TISHOMINGO TOBACCO AND GAMING
1200 W. Main St., Tishomingo, OK 580-371-3373
TREASURE VALLEY CASINO
12252 Ruppe Rd., Davis, OK 580-369-2895
WASHITA CASINO
535 Hwy 145, Paoli, OK
405-484-7778
WINSTAR WORLD CASINO
777 Casino Ave., Thackerville, OK 800-622-6317
ARBUCKLE WILDERNESS PARK
6132 Kay Starr Trail, Davis, OK (580) 369 3383
ARBUCKLE HISTORICAL SOCIETY
402 W. Muskogee Ave., Sulphur, OK 580-622-5593
BEDRÉ FINE CHOCOLATE
37 North Colbert Rd., Davis, OK
580-369-4200
CHICKASAW CULTURAL CENTER
867 Cooper Memorial Dr., Sulphur, OK 580-622-7130
www.chicksawculturalcenter.com
CHICKASAW NATIONAL CAPITOL BUILDING
411 W. 9th Street, Tishomingo, OK
580-371-9835
CHICKASAW NATIONAL RECREATION AREA (CNRA)
State Highway 177, Sulphur, OK 580-622-7234
CHICKASAW WHITE HOUSE
6379 E. Mansion Rd., Milburn, OK 580-235-7343
www.chickasaw.net/whitehouse.com
CHISHOLM TRAIL HERITAGE CENTER
1000 Chisholm Trail Parkway, Duncan, OK 580-252-6692
FORT WASHITA
HISTORIC SITE AND MUSEUM
3348 State Rd. 199, Durant, OK
580 924-6502
LAKE OF THE ARBUCKLES
10 miles South on State HWY 177, Sulphur, OK 580-622-7234
LAZER ZONE FAMILY FUN CENTER
14601 County Road 3544, Ada, OK
580-332-4855
MCSWAIN THEATRE
130 W. Main, Ada, OK 580-332-8108
TOY AND ACTION FIGURE MUSEUM
111 South Chickasaw, Pauls Valley, OK 405-238-6300
TRAVERTINE NATURE CENTER
Located in CNRA, Sulphur, OK 580-622-723
TURNER FALLS PARK CROSS BAR RANCH
I-35 and Highway 77, Davis, OK
580-369-2988
CROSS BAR RANCH
4500 Dolese Rd. Davis, OK
580-247-7244
www.crossbarranch.net
  VETERAN'S LAKE
South of Sulphur, Sulphur, OK 580-622-7234
BUSINESS CENTER
Our Business Center is located on the fourth floor by the meeting room and is available to you 24 hours a day. You will find complimentary computer work stations featuring Microsoft Office applications, web access, printing, and copying.
COMPUTER & INTERNET
We offer complimentary high speed internet in the rooms and public areas of the hotel. Our rooms feature both wired and wireless connections. Please contact the front desk at extension 0 if you need assistance.
CREDIT CARDS
We honor Visa, American Express, MasterCard, and Discover.
CRIBS & ROLL-AWAY BEDS
(DIAL EXTENSION 0)
Provided at no additional charge, based upon availability. Please call the front desk and we will be happy to assist you!
EMERGENCY & SECURITY
Emergency evacuation instructions are located on the back of your guest room door. For emergency instructions and information about safekeeping your valuables, please refer to the Safe section in this directory.
FITNESS CENTER
The Fitness Center, open 24 hours a day, is located on the second level of the hotel and is equipped with the latest in cardio and fitness equipment.
GROUP SALES
(DIAL EXTENSION 2117)
The Artesian Hotel, Casino, and Spa offers a variety of unique packages perfect for any occasion. We also offer group rates. For more information, please contact our sales department. We will be happy to work with you to accommodate your needs.
HOUSEKEEPING
(DIAL EXTENSION 0)
Contact our housekeeping staff to assist you with extra linens, towels, pillows, and blankets, as well as any toiletries you may have forgotten.
ICE & VENDING MACHINES
Ice and beverage vending machines are conveniently located on each guest floor for your use.
LOST AND FOUND
(DIAL EXTENSION O)
Please contact the front desk for assistance.
PARKING
Complimentary parking is available surrounding the hotel.
PETS
For the health and safety of our guests, no pets are permitted inside the Artesian Hotel, Casino, and Spa. Service animals assisting our guests with disabilities are always welcome.
POOL
We offer an indoor and outdoor pool for your enjoyment as well as a traditional bathhouse. The pools and bathhouse are open from 9AM–11PM daily.
SAFE
For the protection of your valuables, each guest room is equipped with a safe located in the armoire. Instructions for operation are located on the safe.
SHOPS AT THE ARTESIAN
The Artesian Hotel offers a variety of unique shopping experiences. Be sure to check out our shopping plaza, located on the ground floor of the hotel.
SMOKING POLICY
Smoking is not allowed in the hotel or in the guest rooms. However, a designated smoking area is provided outside and smoking is allowed throughout the casino. A $250 recovery fee, per incident, will be applied to your guest folio for for smoking in your guest room.
WAKE UP CALLS
For your convenience, an alarm clock feature is on your tablet in every room. If you prefer a wake up call please touch the Wake Up Call button on your telephone or call the front desk at extension 0.
STANDARD DEFINITION
2 KOKH – FOX OKC
3 PHOTO AD/LOCAL ACCESS
4 KFOR – NBC OKC
5 KOCO – ABC OKC
6 QVC
7 KOCB – CW OKC
8 C-SPAN
9 KWTV – CBS OKC
10 TBN
11 KAUT – MY TV OKC
12 KXII – CBS SHERMAN/ADA
40 SY FY
42 FOX SPORTS 1
43 FX
44 TV ONE
45 TLC
46 WEATHER CHANNEL
47 E!
48 AMC
49 FOX NEWS
50 MSNBC
HIGH DEFINITION
115 SYFY HD
121 FX HD
123 HISTORY CHANNEL HD
124 ANIMAL PLANET HD
125 DISCOVERY HD
126 DISNEY HD
128 TLC HD
129 LIFETIME HD
131 FOX REG SPORTS HD
133 FOX NEWS HD
134 CNN HD
135 MSNBC HD
136 CNBC HD
139 CARTOON HD
150 HBO HD
152 TBS HD
154 TNT HD
190 USA HD
191 ESPN HD
192 ESPN 2 HD
194 VELOCITY HD
196 A&E HD
197 HGTV HD
198 FOOD CH HD
MESSAGE WAITING LIGHT
Press the Message Button on your phone. This will allow you to access the in-room voicemail or connect you to the hotel operator.
DO NOT DISTURB REQUEST
Please dial 0 for assistance.
WAKE UP CALLS
Touch the Wake Up Call button on your telephone or dial 0 for assistance.
ROOM-TO-ROOM CALLS
Dial 0 for front desk to be connected.
LOCAL CALLS
9 + Number
(no charge to room)
LONG DISTANCE
9 + 1 + Area Code + Number (no charge to room)
COLLECT, CALLING CARD, OPERATOR ASSISTED
9 + 0 + Area Code + Number
(no charge to room)
TOLL FREE NUMBERS
8 + 1 + Toll Free Number (no charge to room)
EMERGENCY
Dial 911 or press 0 for Hotel Operator (no charge to room)
CHICKASAW TELEPHONE COMPANY
You  may  obtain  free  rate  information  at any time by calling Chickasaw Telephone Company at (580) 622-2111. The Artesian Hotel subscribes to Chickasaw Telephone Company for Select Services Operator Service. Chickasaw Telephone Company is our local carrier.
LOCAL AND LONG DISTANCE PROVIDER INFORMATION:
Chickasaw Telephone Company
124 W Vinita Avenue Sulphur, OK 73086
800.344.3401
For complaints, please mail to:
FCC, Enforcement Division CCB, Mail Stop 1600AZ Washington, DC 20554
HEARING IMPAIRED
For telecommunications, please dial: 800-735-2988
*900 numbers cannot be accessed from guest rooms
Banquets: 2117
Bellstand: 2108
Catering Office: 2117
Emergency: 0 or 911
Engineering: 0
Fountain Club 2107
Incoming Fax Number: 580-622-8015
Front Desk: 0
Housekeeping Little: 0
Soles Kid's Spa: 128
Lost & Found: 0
Messages: Press Message
Room Reservations: Button 0
Room Service: 104
Sales Office: 117
Security: 0
Sole'renity Spa: 128
Springs Restaurant: 104
Wake Up Call: 0
OUTSIDE THE HOTEL
Be aware of your surrounding as you enter the building and in all parking areas. Do not leave valuables in your car, or hide them from view and make sure your doors are locked. If you see or hear any suspicious activity around the hotel, please notify a hotel staff member immediately.
FIRE SAFETY PROCEDURES
When the door is not hot:
Check if the hall is clear of If it's clear, it's likely safe to leave your room. Take your room key and exit the room, closing the door securely behind you.
Walk down to the ground level using the Hold on to the handrail to protect yourself from falling. If you enter smoke or fire at lower levels, turn around and walk up to clearer air.
When the door is hot or smoke in the hall:
Do not panic.
Fill the tub with water for wetting towels, sheets, The tub water might also be needed for cooling down the walls. An ice bucket or wastebasket can be used for gathering water.
Seal the door frame with wet towels, sheets, etc. Also, cover and block the vents.
If the phone works, call for Hang a sheet out of the window to signal rescue personnel, but do not use it to attempt to climb down.
In spite of your efforts, if smoke still enters your room, make a tent over your head with a blanket or sheet at a window opened only slightly. If the windows will not open, you may have to break one with a chair or drawer, but this is only a last resort.
When a fire starts in your room:
Evacuate your room Grab your key and close the door securely behind you.
Sound the alarm and notify your neighbors
Use the nearest phone to call the desk or hotel operator.
Walk safely to the nearest fire exit.
EMERGENCY NUMBERS
Hotel Security                                     Dial 0
Medical Emergencies                          Dial 911
Your safety and the security of your personal property is our concern. We urge you to take advantage of the following precautionary steps:
Find the fire exits in your corridor. Make sure they are not locked or blocked.
Count the doorways and other features between your room and the exits, allowing you a safe exit during an emergency.
Learn the layout of your room and know how to unlock your door in the dark.
Place your room key close to where you sleep, allowing you to find it easily. You will need the key to get back into your room if smoke or fire blocks your exits.
IN-ROOM SAFE
For the protection of your valuables, each guest room is equipped with a safe located in the armoire. Instructions for operation are located on the safe.
DOUBLE LOCK & THUMB TURN
For additional security, utilize the deadbolt and thumb turn lock.
ADMITTANCE
Do not admit persons to your room without first making identification. If there is doubt about the person's identity, dial 0 for hotel security.
KEYS
Safeguard your room key. Do not leave in your room or in the door. Do not give your key to others.

Phone: 580-622-8908

Phone: 580-622-2825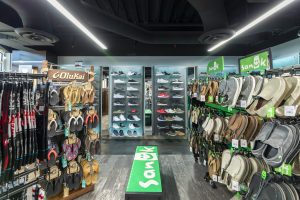 Phone: 580-622-8908

Phone: 580-622-8080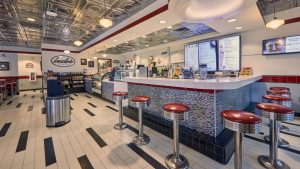 Phone: 580-622-8020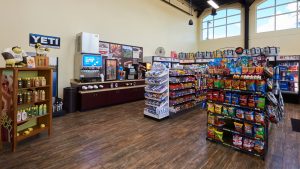 Phone: 580-622-8908